We've been thinking about doing little chocolate round ups every month to showcase our favourite bars and guest bars we've got in the shop and thought we'd start with our favourite lock down purchases. We've tried at least 30 different products (mainly bars) from 13 different companies during lockdown, and that's on top of the many Cocoa Runners boxes that have dropped through the letter box (a topic for another day but are you even a chocolate maker if you're not a chocolate eater? I mean, I wouldn't expect to make a decent brownie if I'd not eaten one before.. however, I have eaten many a brownie and failed to master them.. there's probably something in that too..).
Bullion
This one's been on the 'to try' list (we do keep an actual list) for ages – Bullion's FINE Milk Every now and again you come across a really interesting milk that you can't put down and this is one of those. We finished this Ecuardorian, buttery, caramelly delight in one sitting.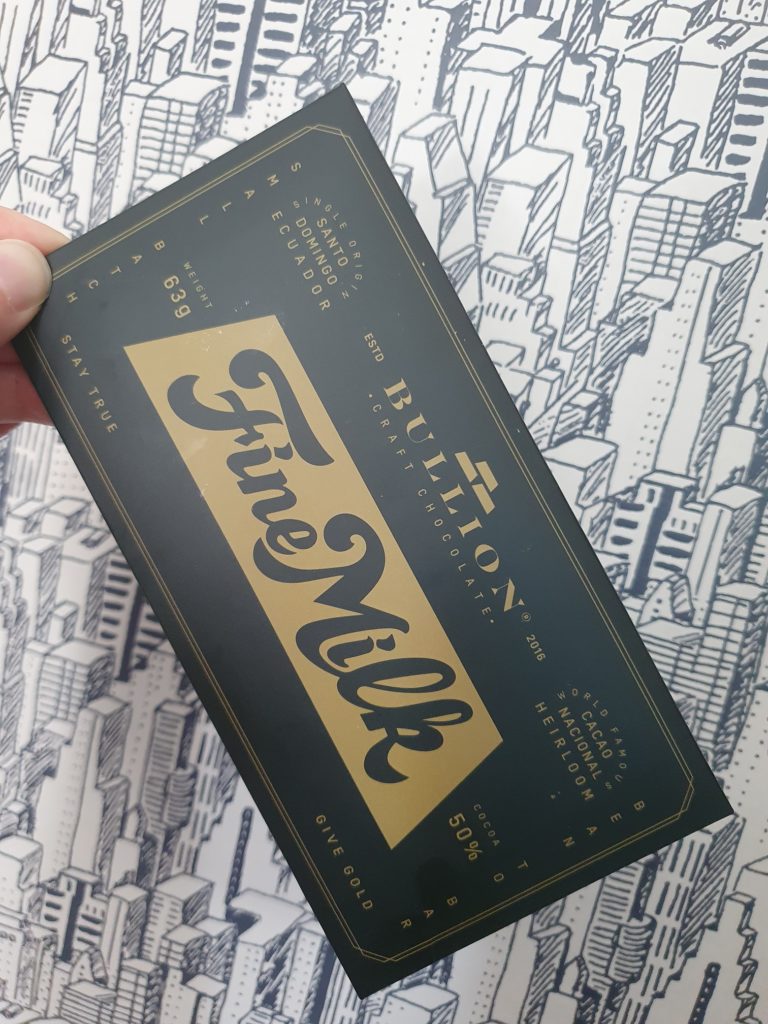 Terre De Sienne
On a mission to try lots of new makers I spotted this company on the Chocolate Ecstacy Tours treats list. I ordered the Cashew Caramelised White and Cahabon 80% and based on these I'll be returning for the Peanut milk.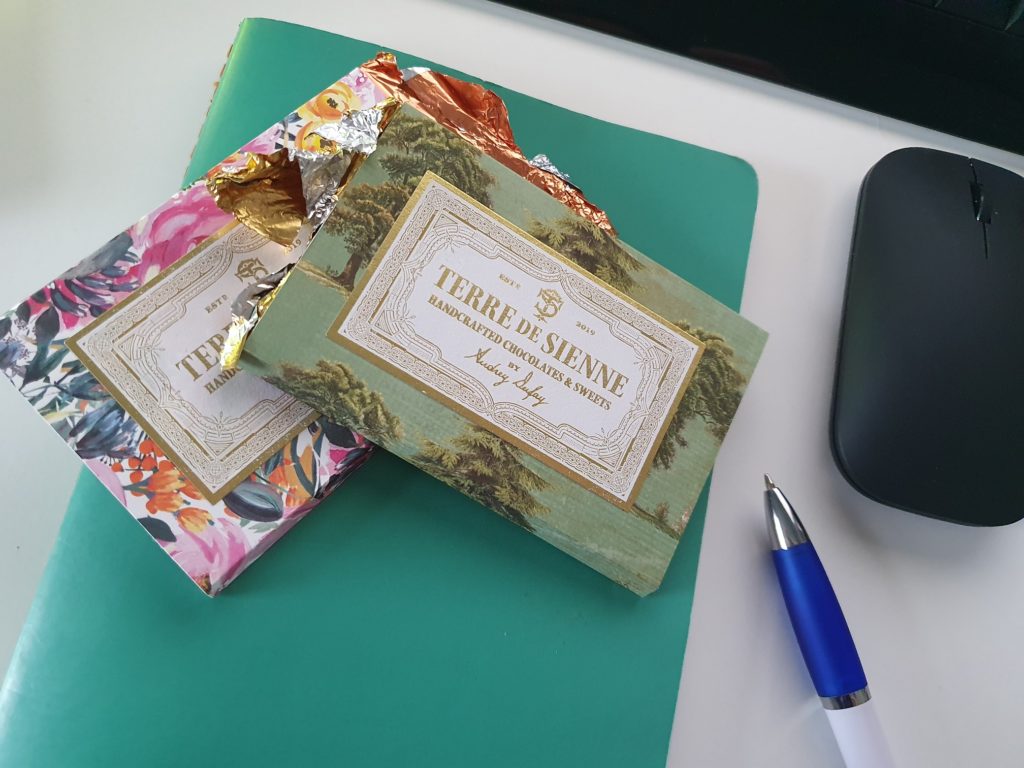 Tosier
One of Team Dormouse's favourite bars, we've had this in stock before and we ordered one each at the start of lockdown. We got down the the last square after joining a Cocoa Runners tasting on Thursday and as if by magic a new bar arrived the next day in our subscription box!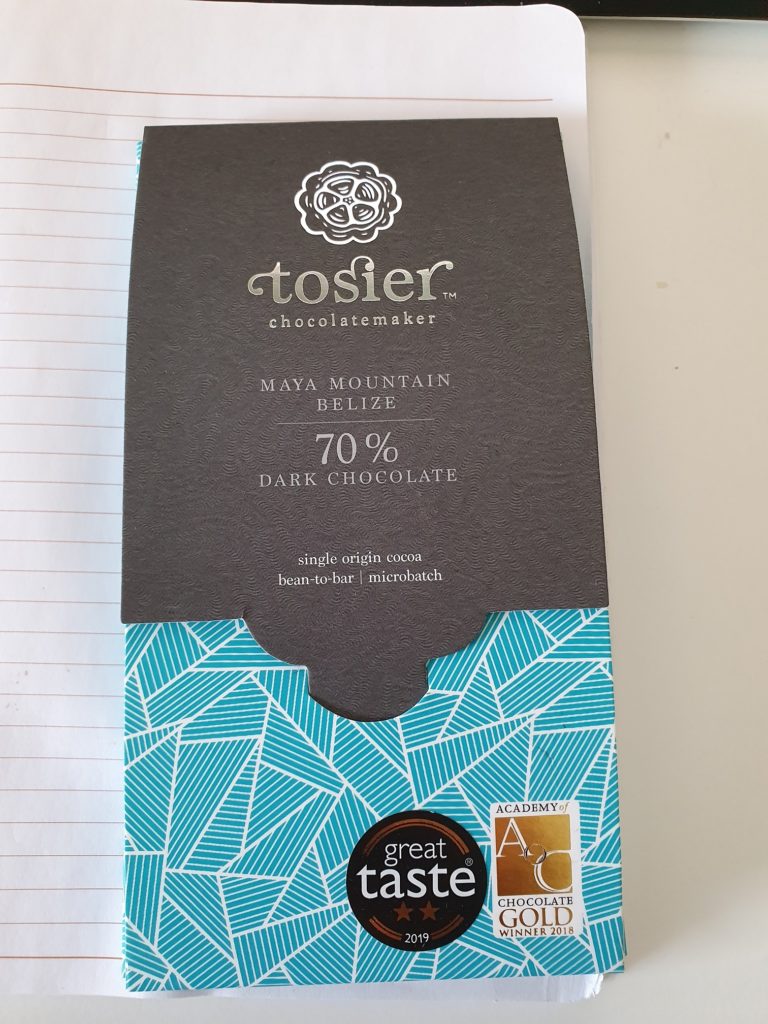 XTC
Some vintage Damson, I used to love Dom's Vietnamese bars and recall getting to try them all after they came out when we visited once. I was delighted when he announced he'd re-tempered some chocolate he'd squirreled away. The aroma hit me as soon as I opened it up. I also tried V1 of the speculoos and he popped in some Lachua! Dom is publishing all of his recipes online and has a Patreon if you'd like to support his experimentation and get help with your own!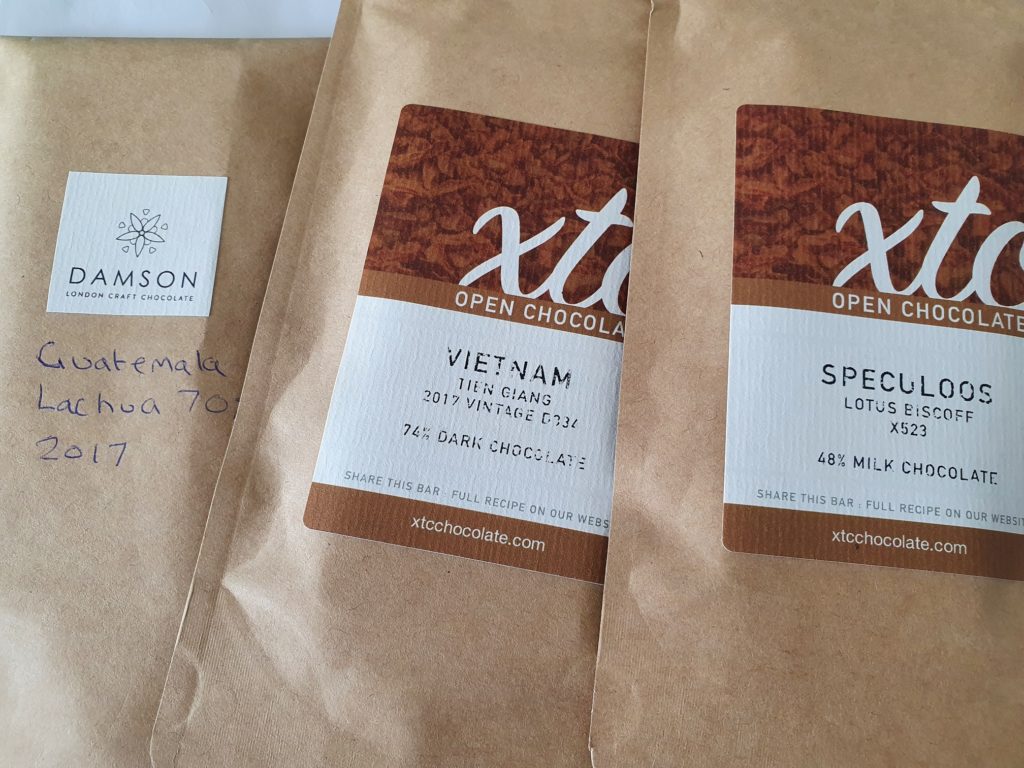 Guest bars in the shop at the moment are….
Marou – 74% Lam Dong, Vietnam (£7 80g)
J Cocoa – 72% Piura, Peru (£3.75 40g)
Neary Nogs – 72% San Francisco De Maoris, Dominican Republic 'Old 
Fashioned' with burnt sugar, orange bitters and whiskey (£5 50g)
Bare Bones – 68% Duarte Province, Dominican Republic with sea salt (£6.50 70g)

Get them in store while you can, we like to keep a rotation going to keep things fresh.